CozyMels, a fabulous Mexican seafood eatery on Flamingo is no more.

How fabulous was it?

Well, it was probably mucho fabuloso, because I never got to eat there.

If it were plain, then it would probably still be around, right?
Daylight just doesn't do justice to that sign. Hold on...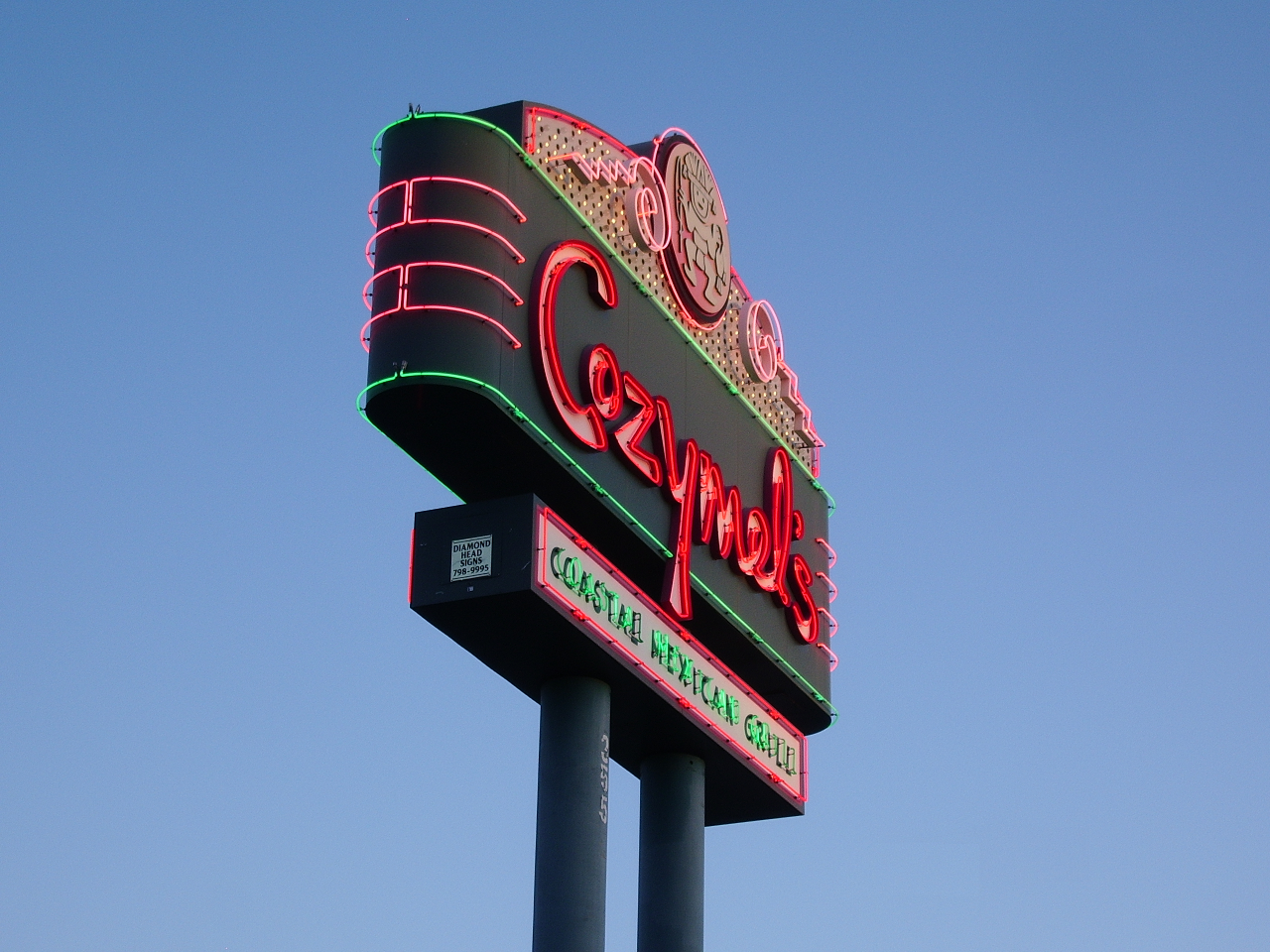 ...mmm, better.
Anyway, they are replacing it with something called "Fogo do Chao", which I believe translates to "Fog of Chow".

Sort of like "Fog of War" where the participants are so involved in what they are eating that they lose track of where they are, etc.

Sounds good. Can't wait to try it, seeing as how I never made it to Cozymule's.