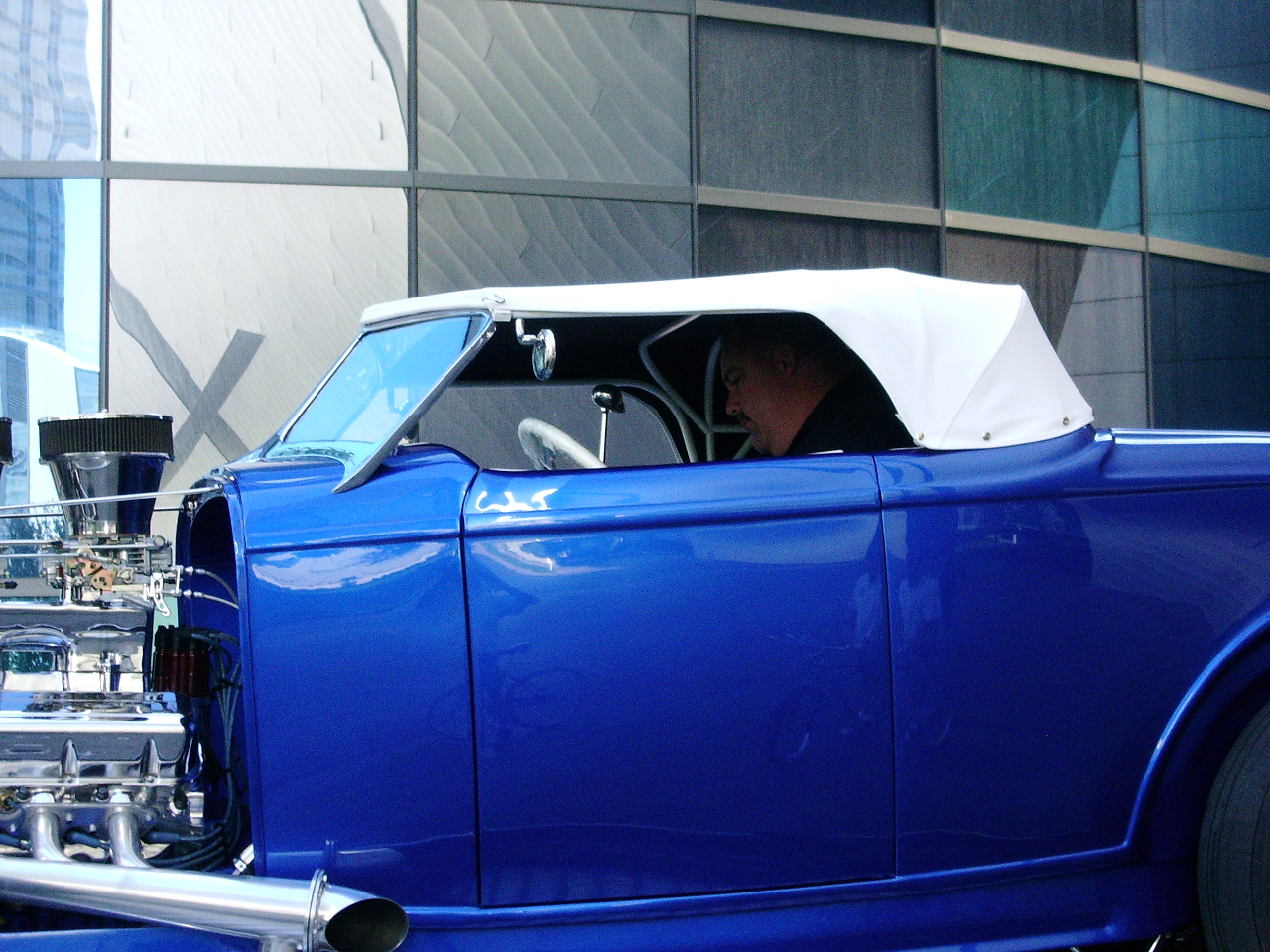 I was smart-mouthing from my bicycle seat around these guys who were trying to get this car off a flat-bed truck.
Saying stupid things like, "Does it get rubber in all four gears?", etc.
It wasn't until after I had taken this shot that I realized how big the guy behind the wheel was. He could have snapped me in half like an offending chopstick.
I can only suppose that it was either - A) too much trouble to get out of the car or, B) he had too much to do - to be bothered with shooing me away.