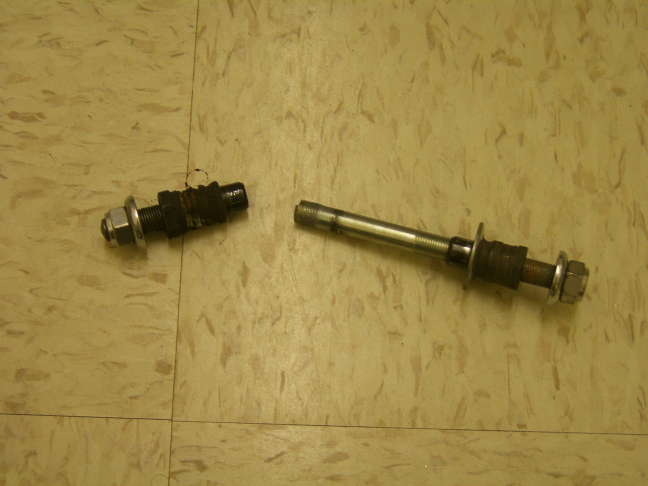 This is how I ride.

It took me two weeks to figure out that a broken axle was the reason the rear wheel on the Stumpjumper kept sliding to the right while I rode.

I came damn close to stripping the threads on the axle in repeated attempts to re-align the wheel and not have it slide again.

Finally, this morning, in the pre-dawn, 29° chill, while trying once again to re-align and tighten, I noticed that while turning the wrench on one nut while the other was firmly tight, one half of the axle rotated with the wrench... the other did not. Hmmm....