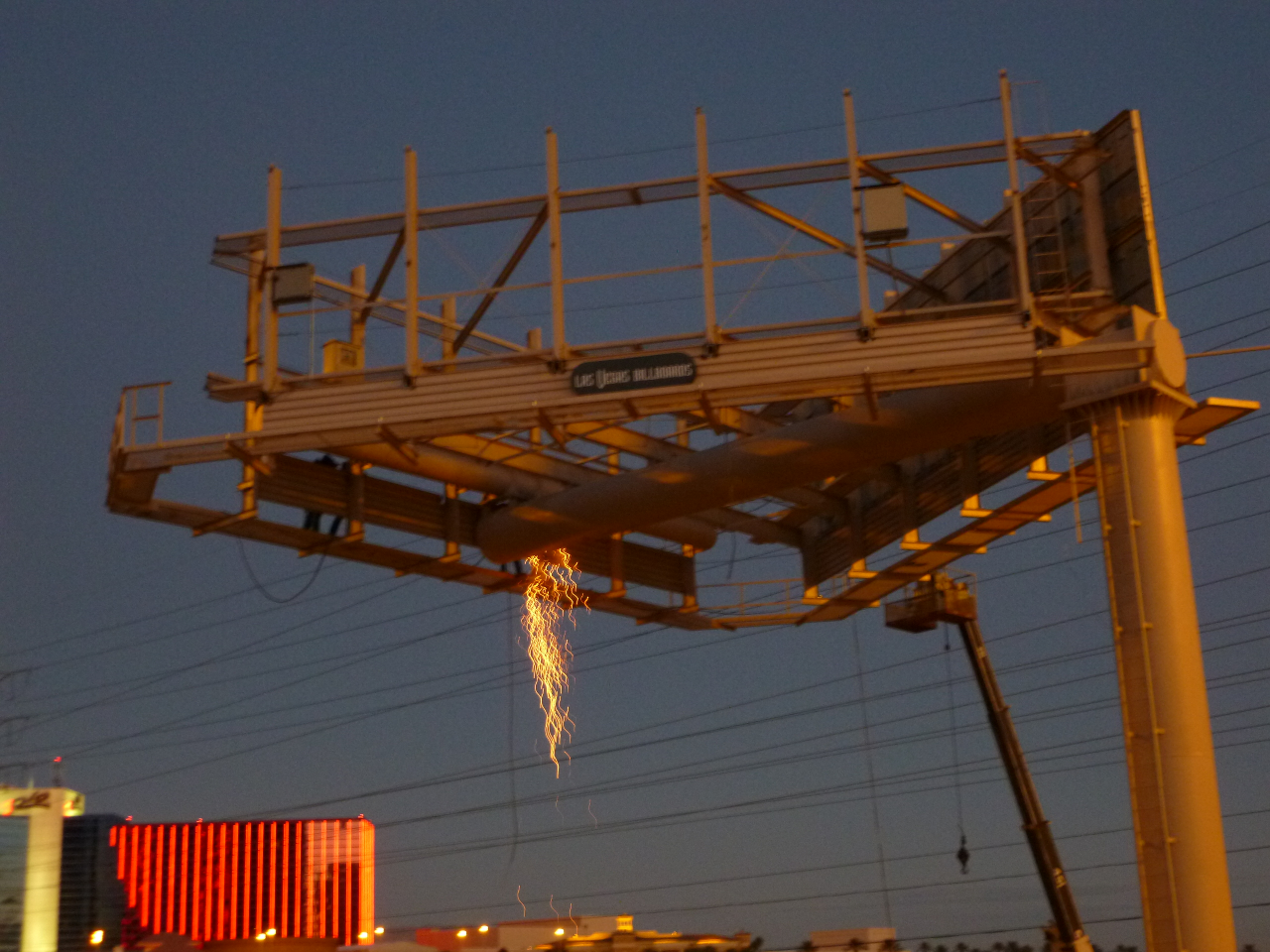 I took this shot from the walk bridge over the offramp from I-15 at Flamingo while riding to work.

It was about 6AM and frickin' cold. I had to take off my gloves in order to work the camera, but I thought it was worth the effort.

It really was quite spectacular.