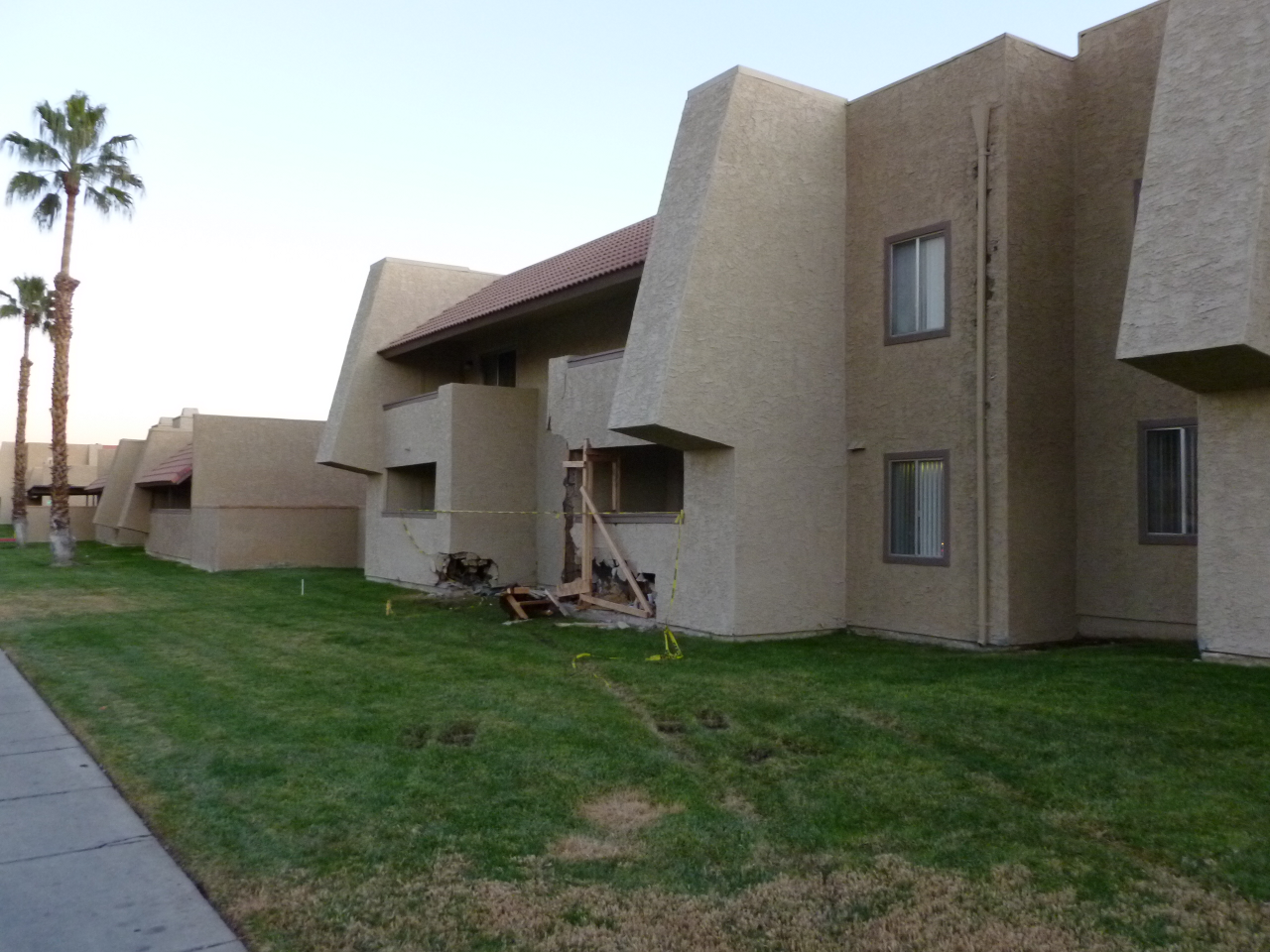 According to officials, terrorists carried out an attack on the Easter Island Apartments in Las Vegas last week.

Spokesmen for the FBI and the DHS say that a plane loaded with explosives was flown into the building.

Several neighbors say that they think the building was hit by a drunk guy in an '84 Monte Carlo.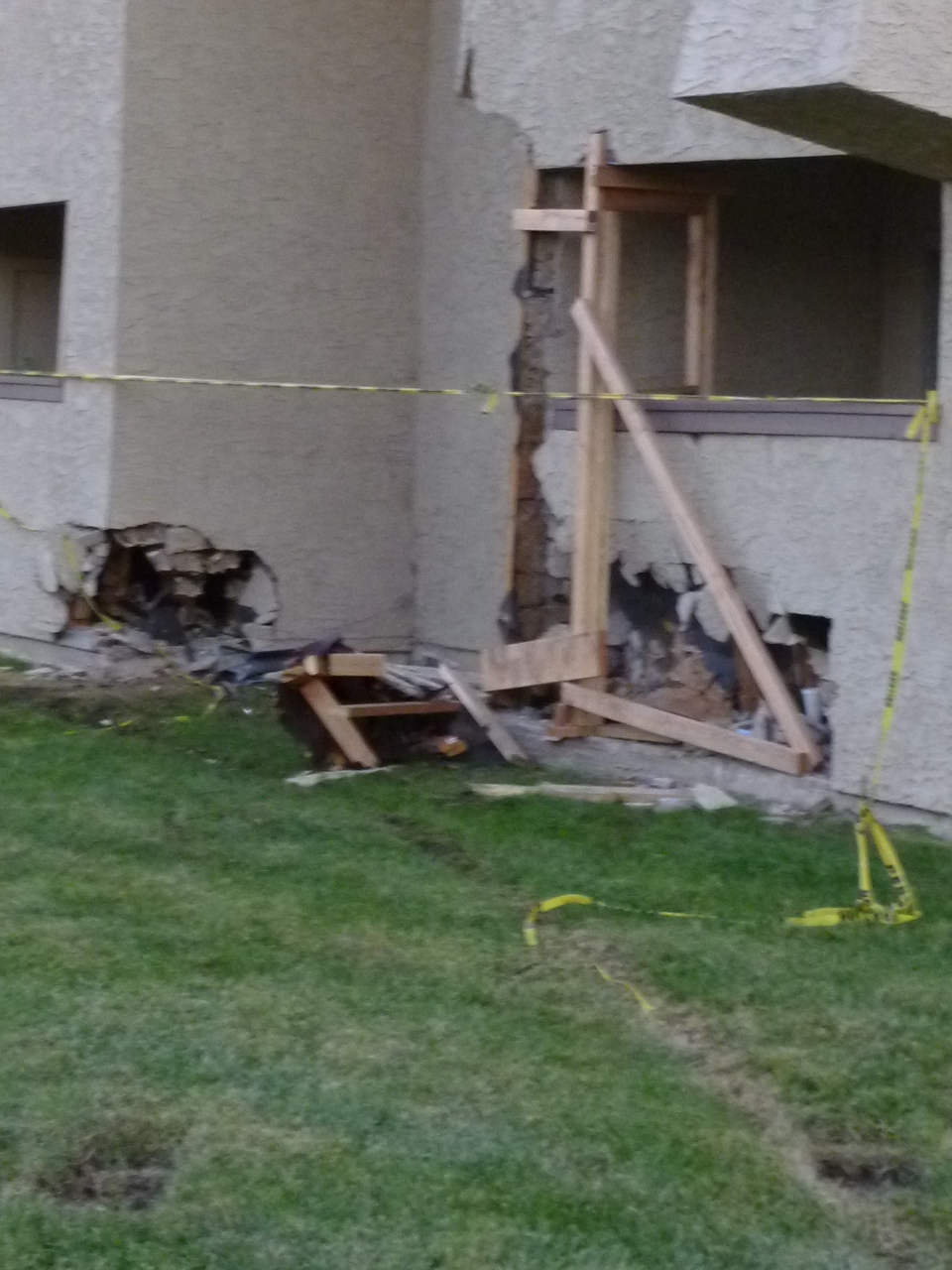 Results of forensics tests won't be available for several weeks.

Meanwhile, agents will be scouring the neighborhood, looking for people to waterboard.